Never stop growing.
We pride ourselves on giving Southeast Texas a friendly, local credit union that always has our members' best interests at the forefront of our decision making. We serve our communities by offering assistance and guidance into applying for an auto loan, mortgage loan, saving for retirement, and so much more. "Never Stop Growing" is more than just a saying for us. It's our commitment to helping you reach your goals by providing you some of the best financial products, services, and support.
MCT was established with the people of Southeast Texas in mind. Our roots were put down in 1953 by a small group of employees from the Port Neches and Nederland school districts. MCT was built for hard working Southeast Texans who seek a local credit union who will always put their interests first. As we continue to grow, we remain true to the credit union philosophy of people helping people. At MCT our branches are strong and our local roots run deep.
As a member of MCT Credit Union, you're an owner of your financial institution — not just a customer.
By members' choice, MCT Credit Union is not federally insured. All accounts at MCT Credit Union are protected up to $250,000 each by American Share Insurance — regardless of the number of accounts each individual member has. This unique level is available due to our affiliation with American Share Insurance (ASI), the nation's largest private deposit insurer. ASI has protected credit union members since 1974 and is recognized for both the quality of the institutions it insures and its performance. Not all credit unions qualify for this expanded coverage, and we are proud to meet their standards and underwriting requirements.
For more details about your deposit insurance protection, please contact us or go to americanshare.com for more information.
Annual Meeting Reports
As a member-owned financial institution, MCT Credit Union's members have a voice and a vote. We encourage all of our members to embrace their role as co-owners of the credit union and get involved!
Each year, we hold a meeting to discuss the credit union's performance. All members are invited to attend. To learn more, please call us at 409-727-1446 or visit a branch .
Download the 2021 Annual Meeting Booklet .
Credit Union Officials
The following officials provide guidance and leadership for MCT Credit Union.
Leadership Team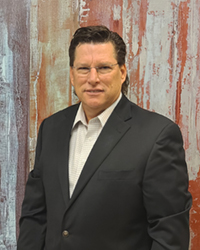 Thad Angelle
President & Chief Executive Officer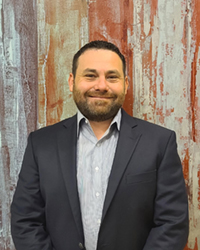 Chad Powell
Executive Vice President & Chief Financial Officer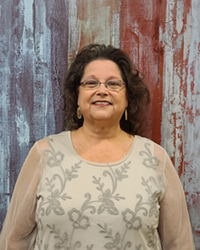 Karen Frederick
Chief Operating Officer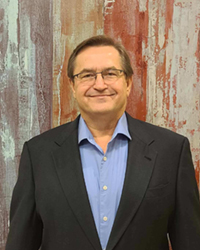 Keith Fontenot
Chief Lending Officer
Board of Directors
Randy Brown
Rebecca Demeter
Jimmy Myers
Randy Chance
Dr. Kimberly Pitts
Trent Devenzio
Dr. George Scott
Mike Laird
Debbie Norris